Caldera has always been as sustainable as possible...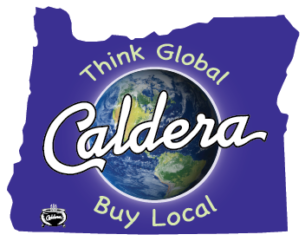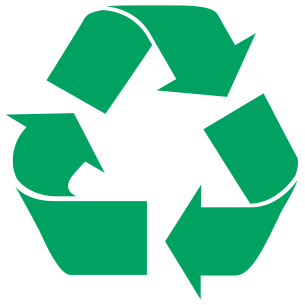 Caldera has always been dedicated to being green. We strive to reuse or recycle anything we can.
Caldera's tap handles are made from scrap ash hardwood from Sawyer Paddles & Oars, located in Talent, Oregon.
All of Caldera's spent grain, hops, yeast and filter sheets are composted to make rich locally composted soil.
Our used specialty grain bags go to employees for garbage bags, and are used by our spent grain guy to package his soil.
The hop foil pouches are re-used to package soil.
Caldera re-uses hop boxes to cover full can pallets to keep layer of cans clean for shipping.
All broken pallets are picked up by the pallet company for rebuilding.
In 2005, Caldera was the first craft brewery on the West Coast to brew and can its own beer.
Aluminum cans are 100% recyclable and weigh less than glass which reduces shipping costs which reduces fuel usage.
Low water plants for landscaping reduces water usage.
Passive solar through daylight windows in cupola of building reduces electricity usage.
Low energy T8 lighting throughout building.
Coolers have the most efficient insulation possible.
Kitchen cooler strip curtains maintain cooler temperature while opening and closing doors.
Caldera's HVAC system draws cool night time air into the building during the summer months.
Mini splits are used in offices to reduce power consumption.
Hot liquor tank reuses heat exchanged water for the next brew.
Cold liquor tank uses 38° F water instead of City water which averages 70° F, thus saving water.
Cool Fit glycol piping is the most efficient piping made which saves electricity as the chiller runs less.
Caldera uses steam to power all three kettles (30 bbl Brew House Kettle, 10 bbl Brew House, 10 bbl Soda Kettle) instead of natural gas, which is more efficient and environmentally friendly.
Water is served upon request to conserve our watershed.
Cooking oil is recycled into biofuel.
The clear bar straws are corn based eco straws and served upon request.
We source local and organic ingredients whenever possible.
Food scraps are composted.
We use a nitrogen generator to pull nitrogen out of the air for our nitro brews and pushing beer from the kegs to the taps, eliminating delivery and use of nitrogen bottles.